The Allergy Law Project was the idea of Laurel Francoeur, who in 2014 invited fellow attorneys and food allergy advocates Mary Vargas and Homa Woodrum to join in providing free information online regarding allergy law in the United States.  Woodrum stepped down as a contributor in January 2017.  Francoeur and Vargas are based respectively in Massachusetts and Maryland but regularly communicate online and via phone conference to discuss articles and perspectives on advocacy issues.  (See also: About Page)
Laurel Francoeur, Esq.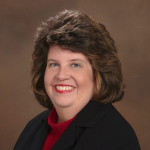 Laurel Francoeur is a graduate of Suffolk Law School and co-founder of Greenlaurel Documents, an online source for food allergy tools.  Francoeur has drafted legislation in Massachusetts, where she is based, which now gives students easier access to life-saving medication.  She has also testified at the state and federal level about food allergy issues. Francoeur is the author of "How to Advocate for Your Food Allergic Child: A Manual for Getting What Your Child Needs at School" and co-author of the "Preschool Food Allergy Handbook."  She also is the founder of the Francoeur Law Office.
Mary Vargas, Esq.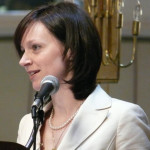 Mary Vargas is a founding partner of the law firm Stein & Vargas, LLP, based in Frederick, Maryland.  As a federal litigator focusing on disability discrimination cases, Vargas engages in nationwide, impact litigation to create access and enforce the rights promised to individuals with disabilities pursuant to federal law.  Vargas has successfully argued Section 504 and ADA cases before the United States Courts of Appeals and in federal courts throughout the United States.  Vargas is a 1998 Skadden Fellow and a 1994 Truman Scholar with a law degree from the University of Connecticut and an honors degree in deaf education from the College of New Jersey.